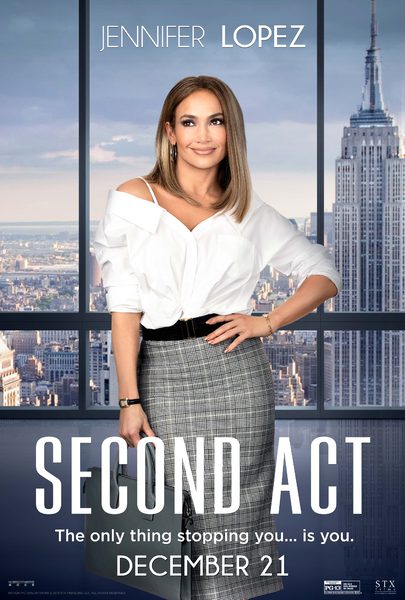 Written by Ashtyn Tardif
Raise your hand if you're gagged to see Pat's latest costume design work!
Starring Jennifer Lopez, Vanessa Hudgens, Leah Remini + more, Second Act is the feel good rom-com of the season that you won't regret seeing. While the official release may not be until December 21st, we're giving you an exclusive sneak peek at the style behind the stars. Consider it a Holiday gift from us to you, who wouldn't want tips on how to dress like J-Lo?!
PLUS we'll be sharing the tea on what it was like for Pat to work with the cast (yes, J-Lo's  body really is that insane in person, according to Pat). Also, Vanessa Hudgens was "a total sweetheart and pleasure to work with" (like we ever doubted that anyways).
Stay tuned for more Second Act Style guides throughout the rest of the month. As always we want to hear from you! Which look so far is your favorite? Run don't walk to your local movie theatre December 21st and tag @patriciafield in your favorite look from the movie!