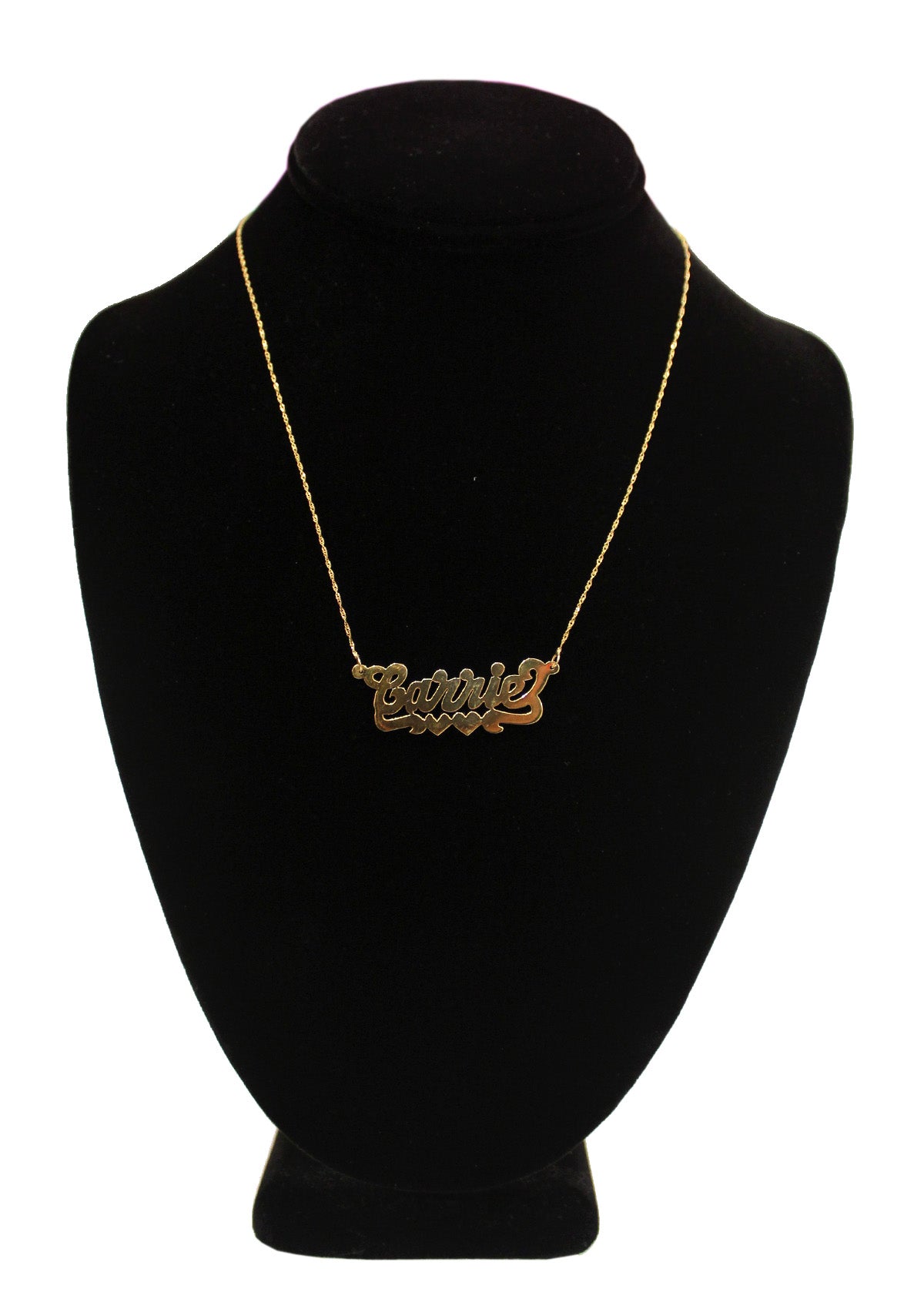 Carrie 2.0 is the necklace to wear, again.

 

Word of Patricia Field
The iconic stylist of the TV series Sex and the city revisits the collection that Sarah Jessica Parker, aka Carrie Bradshaw, wears for all six seasons.

 

His version is more elaborate, with hearts, and it is and the dedication of Field to the new SATC girls in search of the must-have jewel
Since the first episode of the TV series Sex and the city , the protagonist Carrie Bradshaw (Sarah Jessica Parker) wears, together with the iconic tulle skirt and her vertiginous shoes Manolo Blahnik, a name necklace that she bought with her friends in the neighborhood New York's Chinatown. The golden necklace, albeit of little value, has become Carrie's favorite jewel, and the present-thirty-year-olds who loved her character have had a similar one made.
In the 2000s it was the must-have jewel : they all had a copy, with the name, the nickname or the word of the heart. Over the years, even bracelets and hoop earrings have been created with the lettering inside, just like Bradshaw wore them, in yellow gold and "solid".
Oggli, the historical stylist of the TV series signed HBO, Patricia Field , creates a new version, with a modern update, which will also appeal to the Z generation and no longer only to X and Y.
It's called Carrie 2.0 and sees the addition of hearts and curves to the classic tag. The face chosen by Field for the campaign is Caroline Vazzana , fashion editor and author of the book Making It in Manhattan . «I grew up watching Sex and the city and, like Carrie, I started my writing career in New York. When Patricia asked me to be the face of Carrie 2.0, I was honored, "the influencer revealed.
The object of desire "made in Manhattan" is in 14 carat gold, it starts from a price of 320 dollars and you can buy it on the site of Field . When we say that fashion is cyclical, here's the perfect example!