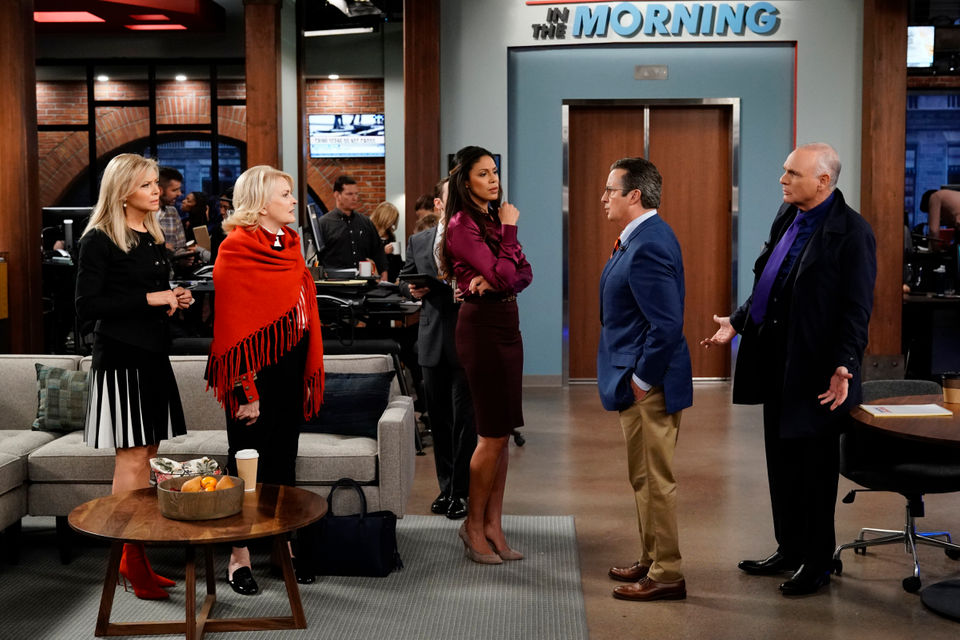 Written by Ashtyn Tardif
Happy Murphy Monday! On the latest episode of Murphy Brown, Murphy and her team struggle with the decision of interviewing a headline-grabbing former White House senior advisor, who is trying to promote his controversial and highly divisive new book. While Miles feels pressure from network execs to land the senior advisor on the show, Murphy feels pressure from her personal work ethic, stating "it's her job to report the news, not be the news."
Meanwhile, Pat hooks Frank up with a innovative new dating app that goes hilariously awry and Avery gets a table flipped on him at a lively political discussion in Buffalo New York.
Did you miss the episode? No worries! You can watch the full episode at CBS.com and all the fashion right here, on the Field Files.
Until next week!
Was anyone else unaware that Louboutin made fierce loafers for women? Murphy's shoe game was seriously on point this episode between her patent leather tassel Louboutin loafers and her Dior 'Spectador' heels.
If anyone has mastered the art of professional chic, it's Corky. There's nothing like a red shoe to spice up an all-black office appropriate ensemble.
Ah, Avery's infamous distressed leather jacket makes another appearance. I'm feeling that this is going to become a signature style item for him, no? It totally works with his overall rugged aesthetic, so it makes sense.
Everyone's favorite new character toned it down this episode sartorially, but his antics were on full display as he sets Frank up with a new dating app that causes a bit of chaos.