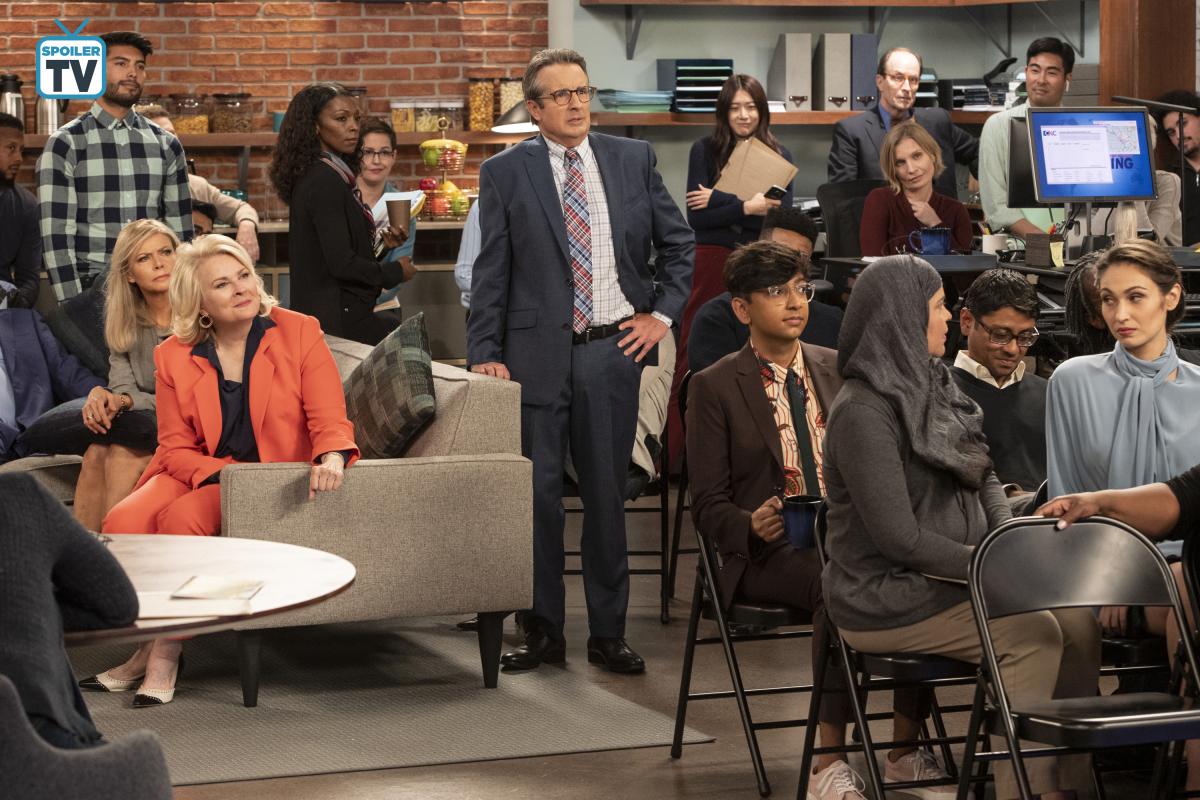 Written by Ashtyn Tardif
What better way to open an episode titled #MurphyToo than with a mandatory sexual harassment seminar that Murphy sardonically mocks? Fashion aside, this episode dove into the #MeToo movement in a way that was serious, yet "feel good" as Murphy confronts an old college mentor who sexually assaulted her years ago and gets redemption in an unconventional twist.
The issue of sexual assault and misconduct is infused throughout the episode in a way that draws important notice to the topic without being overly graphic or political. Between Corky's quips about her experiences with unwanted advances in her 20's to a semi-emotional moment of shared mutual experience between Murphy and Phyllis at the bar, the episode managed to combine the lightheartedness of a sitcom with modern day social issues.
Now that we've covered the importance of the episode let's get to the fashion dahhh-ling!
Revenge is a dish best served... hot? Murphy's red hot Marina Rinaldi coat and matching Tod's loafers were her outfit of choice as she confronts an old professor who took things entirely too far. You'll have to watch the episode to see how the confrontation went down!
Corky was serving some serious upcoming Holiday inspo with her cranberry Versace scarf and plaid off the shoulder Faith Connexion Plaid Jacket. I miiiight just have to recreate this look for a Christmas party this season.
Avery stayed true to his "rugged" style in a Taylor Stitch camel jacket paired with a super comfy Fjallraven cranberry knit crewneck.

Anyone else living for Pat's funky pattern combos this episode? Who would have thought that an acid green sweater, a plaid wool jacket and windowpane trousers could make such a harmonious sartorial match? Pat Field knew, that's who!