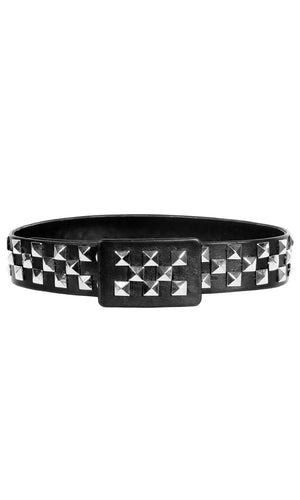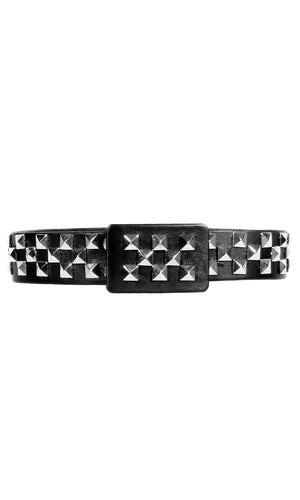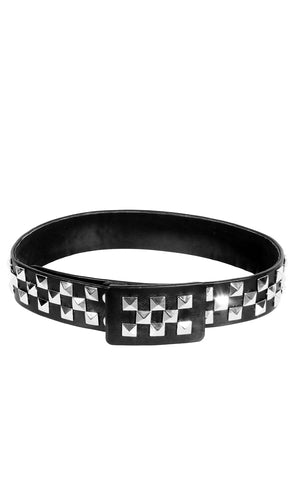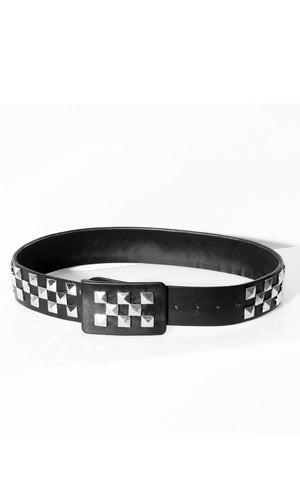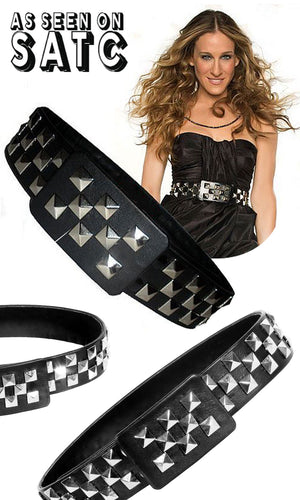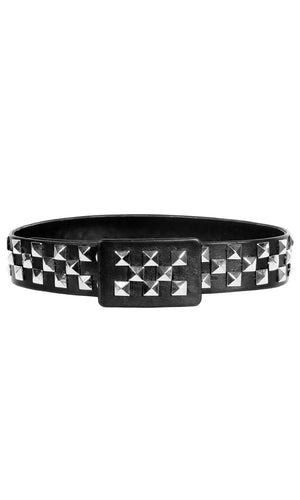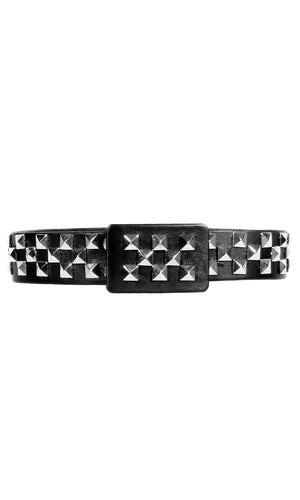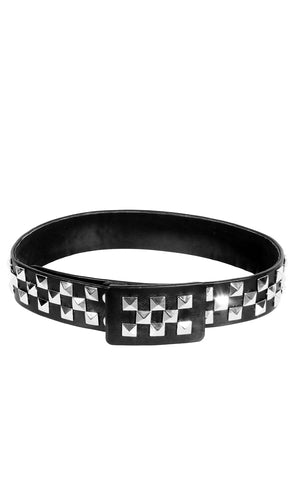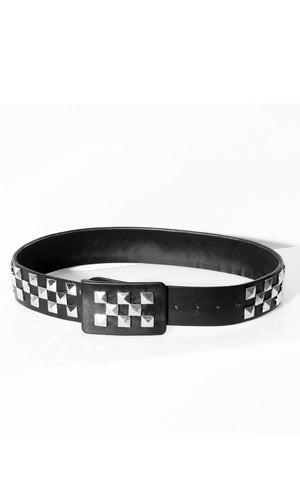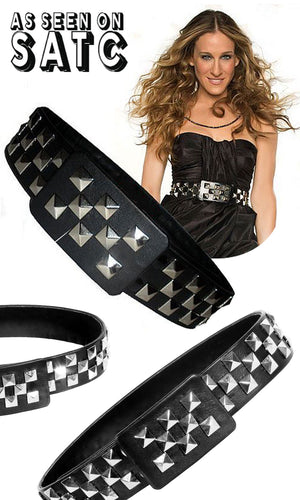 On Sale
Studded Belt
Black belt with silver pyramid studs throughout. Made popular by Sex & the City.
Polyurethane base with genuine leather upper. Measures 2" inches wide.
Due to the studded design, belt works best aesthetically when fastened through last or second to last hole. Belt circumference at smallest setting is 31" inches.