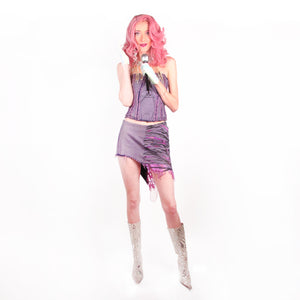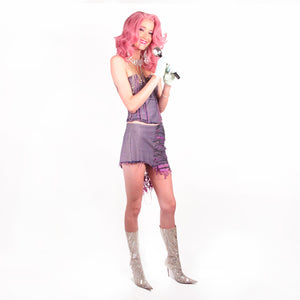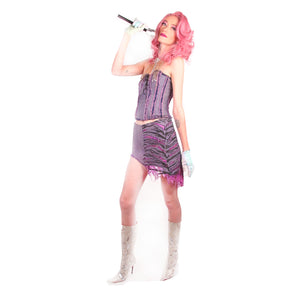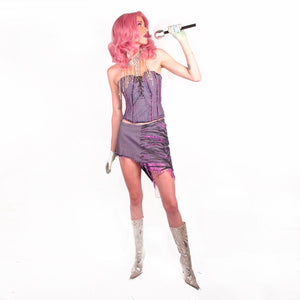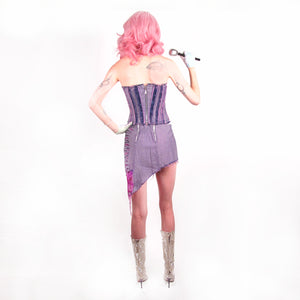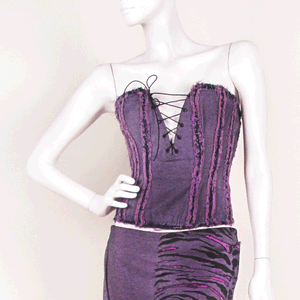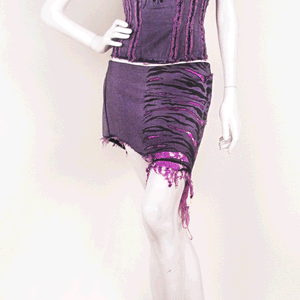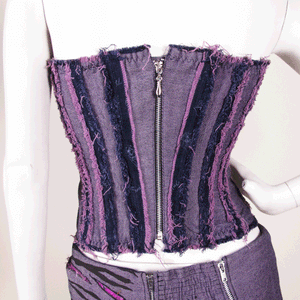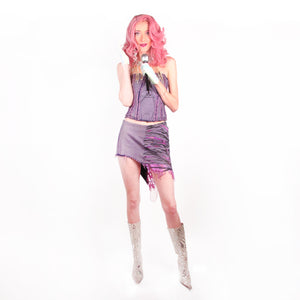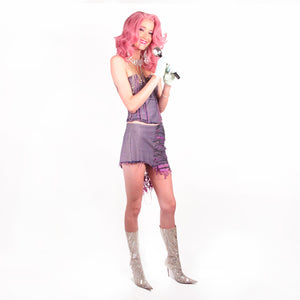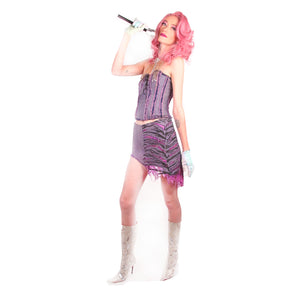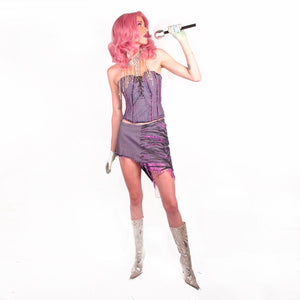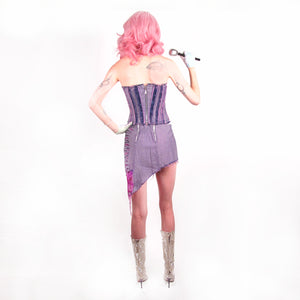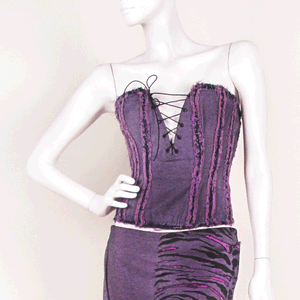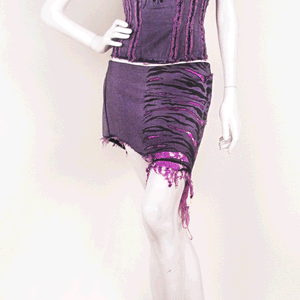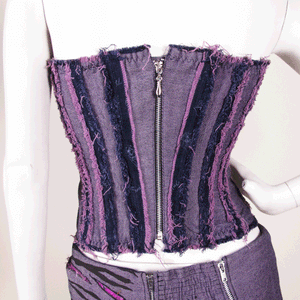 On Sale
Popstar Girl
One of a kind corset top with matching skirt.
Purple cotton denim with tie at neckline. Zips at the back.
Purple denim skirt with fuchsia lace detailing and hand painted animal print. Asymmetrical hemline. Double zipper closures in the back.
Corset:
Size Small
Bust: 28", Waist: 26"
Skirt:
Size M/L - 30" waist sits low on the hips. Length: 18".
*Accessories not included.