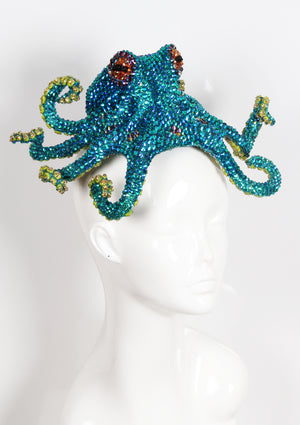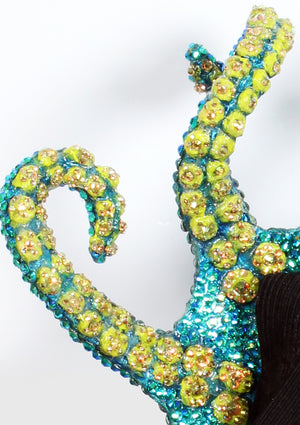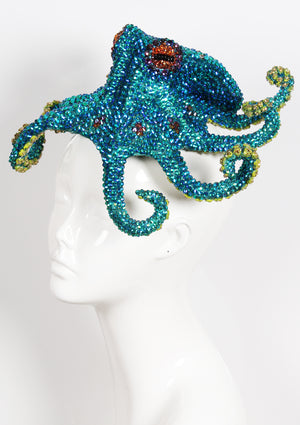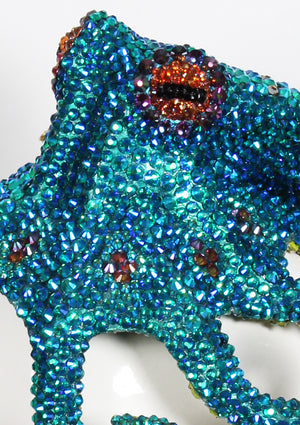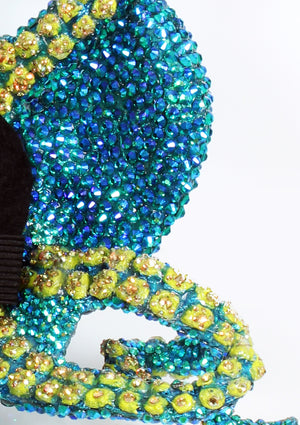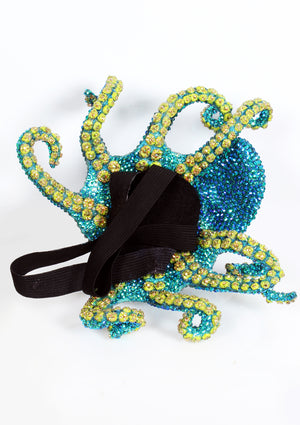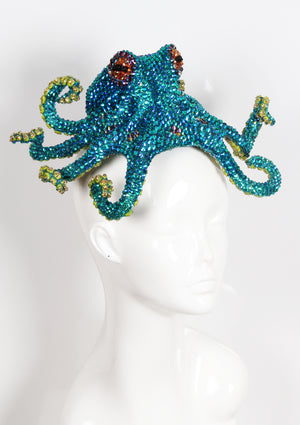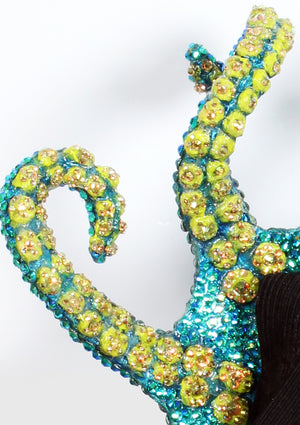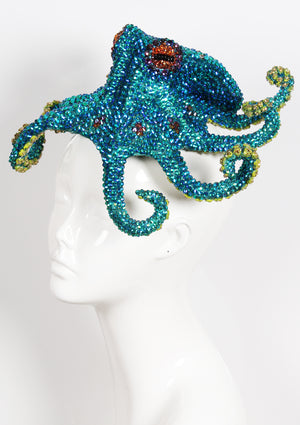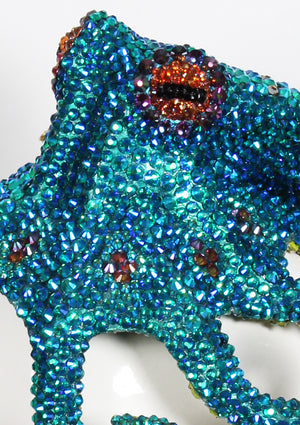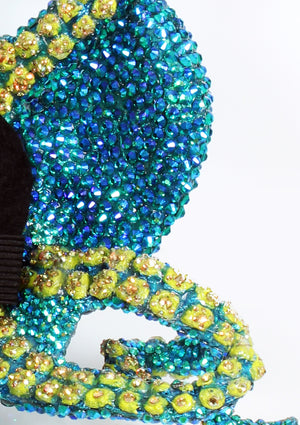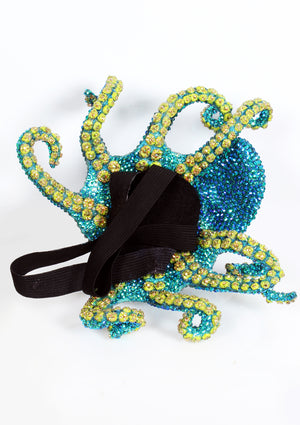 On Sale
Jeweled Octopus Headpiece
OR 4 interest-free installments of $950.00 USD by  
Custom-made thermoplastic sculpture of the tentacled sea creature.
This octopod was hand-painted by the artist and adorned with thousands of crystal rhinestones.
The underside of this creature and his tentacles are equally jeweled with stones, perfect for roaming the sea floor.
Intended to be worn slightly forward on the head. Two straps designed to cradle the nape of the wearers neck secure this weighty piece in place.

One size.