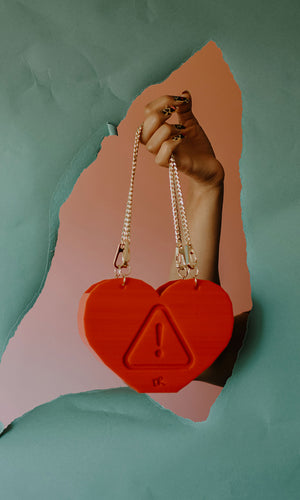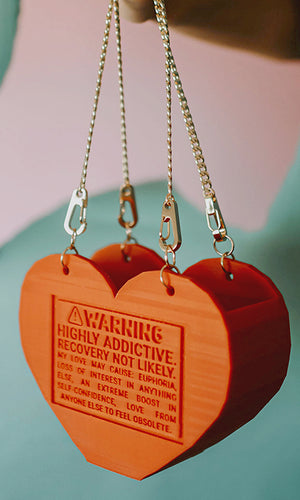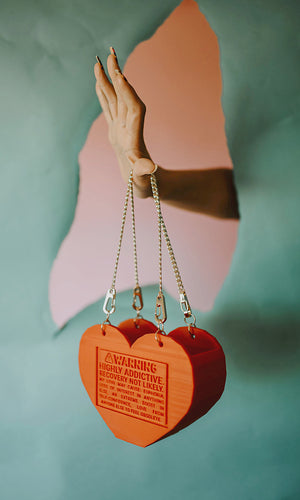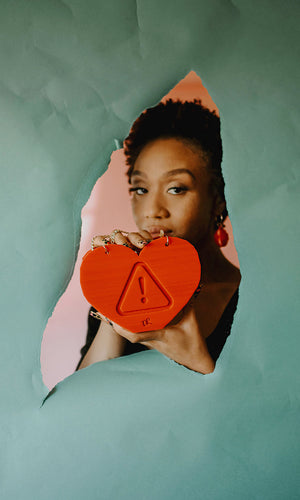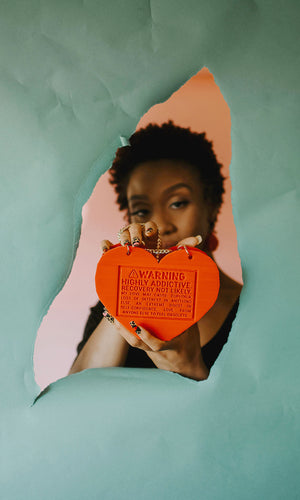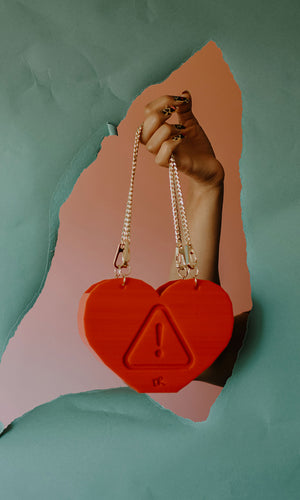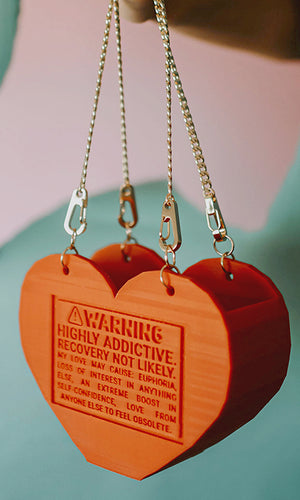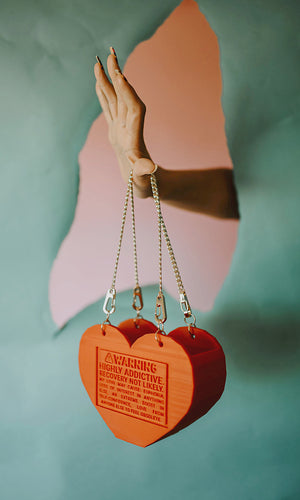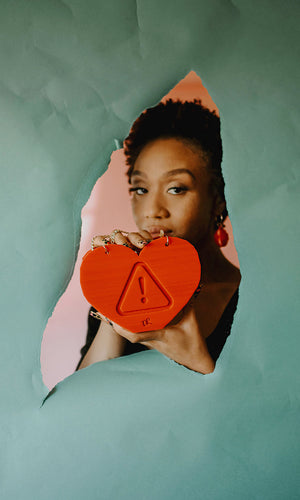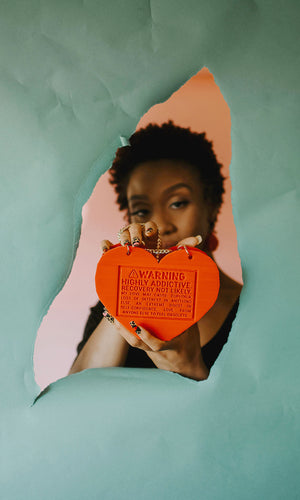 On Sale
Love Jones Bag
OR 4 interest-free installments of $75.00 USD by  
Each piece is individually hand crafted specially by Dominique Renée for each client. 
I always said my love should come with a warning label, now it does..and yours can too!
Play with it at your own risk, recovery not likely!
3d printed with premium plastic, attached to gold plated chain straps. Measures 7" in width, 5" in length, and the opening is just over 2" wide.
All items are made to order. Please allow 1 - 2 weeks for delivery.