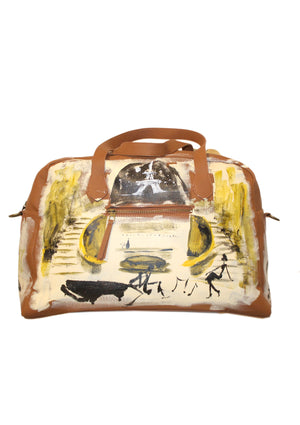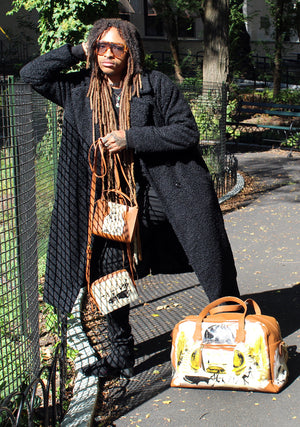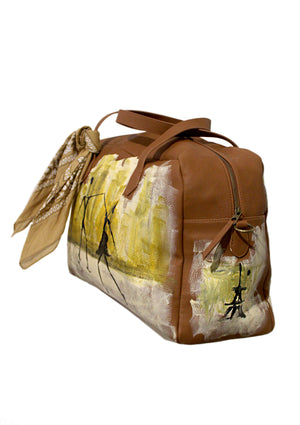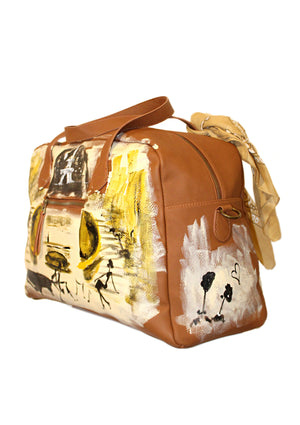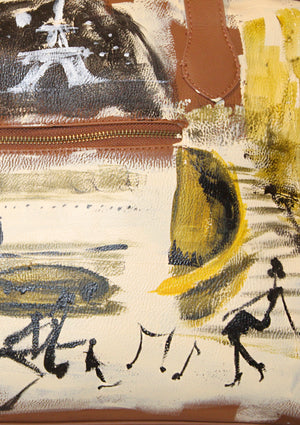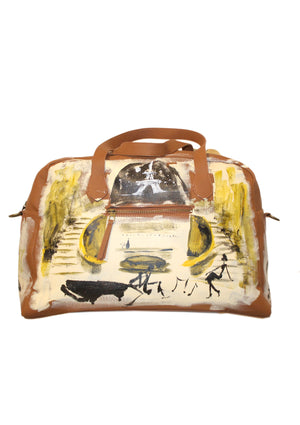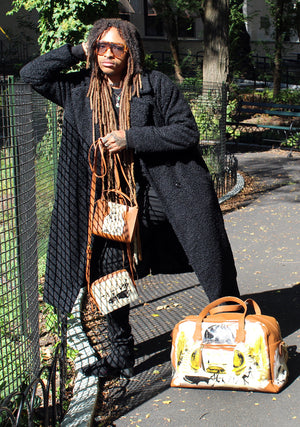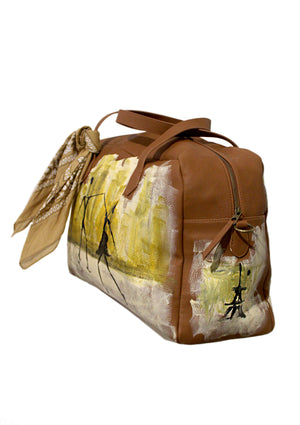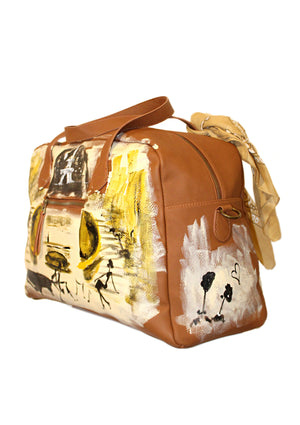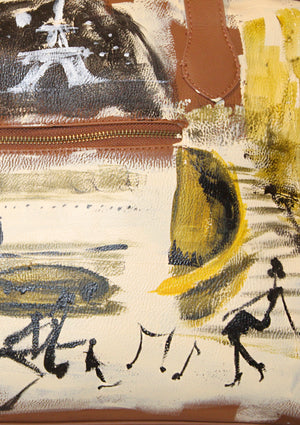 On Sale
Jazz Weekend Bag
OR 4 interest-free installments

 of $200.00

 

USD by  
Jazz Weekend Bag
New collection hand painted by DaQuane Cherry.
"1920 era via the Harlem Renaissance is one of many inspirations behind my work. I blended this with the era of a black and white film feel and a hint of Parisian style, which is also a big inspiration in some of my best work." - DaQuane Cherry
Faux Leather.  Pocket inside with zip closure. Bandana attached is removable.
One of a kind. Items available for immediate delivery.