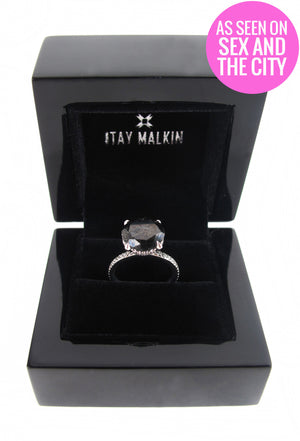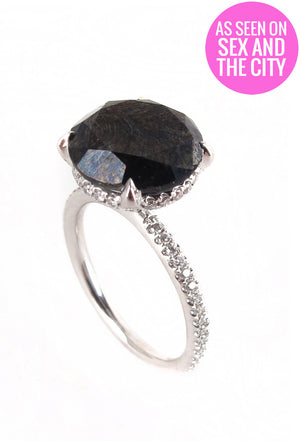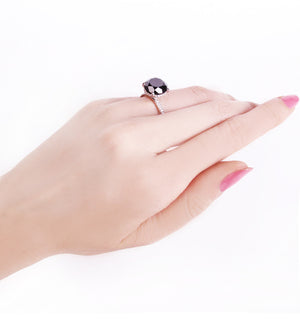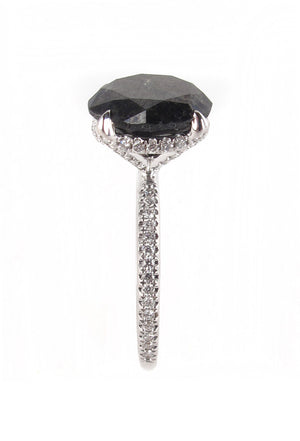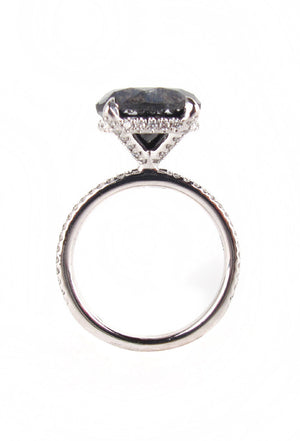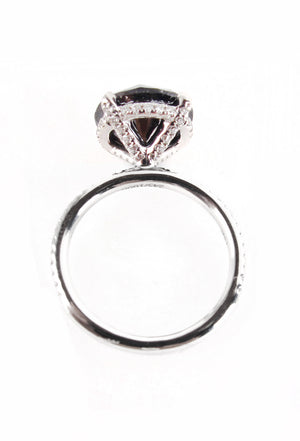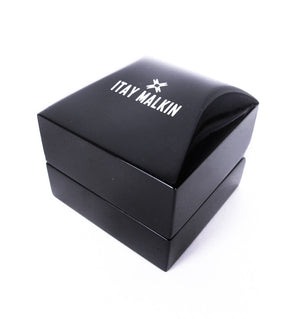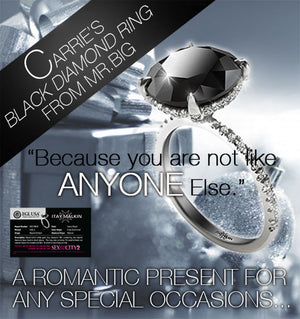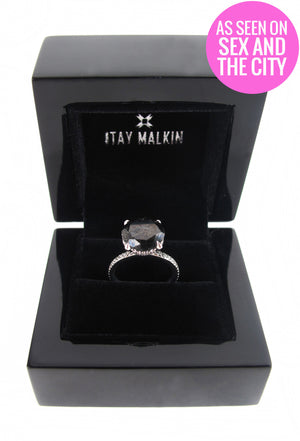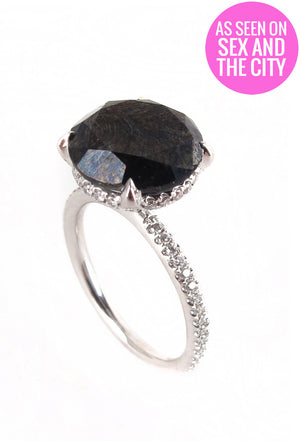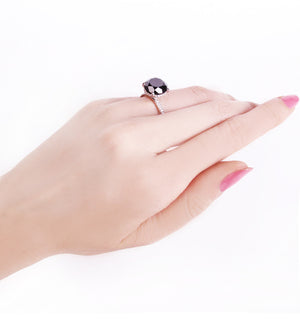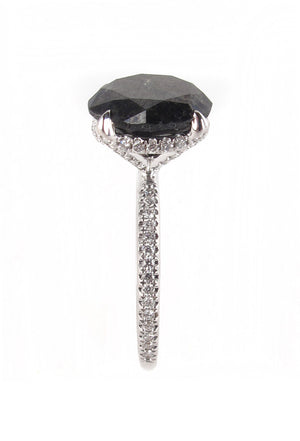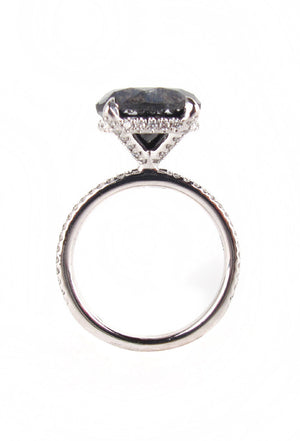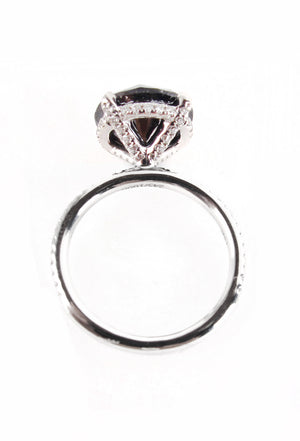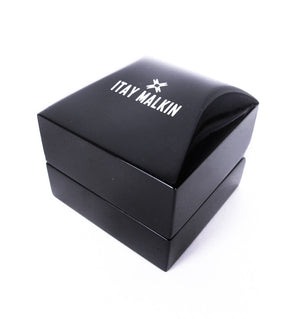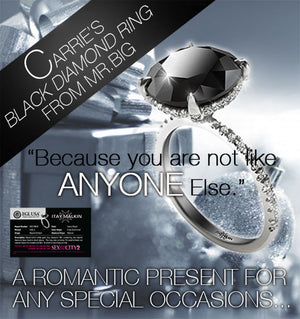 On Sale
Carrie's Black Diamond Engagement Ring
Stunning 5 carat black diamond ring sits atop an 18 karat white gold band encrusted with 78 pave diamonds totaling 0.40 carats. Identical to the ring Carrie Bradshaw is given in the SATC2 film.
Sex and the City 2: TheBest Kept Secret
Big Presents Carrie Bradshaw with Five Carat Black Diamond Ring
 NEW YORK, NY, MAY 28, 2010 - When Big captures the heart of Carrie Bradshaw in a final scene of the highly-anticipated Sex and the City 2 film and presents the NYC diva with an eye-popping 5 carat black diamond ring and tells her "because you are not like anyone else," movie-goers reach for the tissues.  But, who could take their eyes off that rock?! The buzz is already swirling about the scene with what is arguably the most significant piece of jewelry in the movie's entirety: a 5 carat black diamond ring by designer Itay Malkin. 
Itay Malkin is no stranger to the Sex and the City movie and its stars.  Sarah Jessica Parker wore the designer's pieces in the first film and countless other celebrities are fans.  During prep of SATC2, the search was on for black diamond rings. Itay Malkin submitted two rings anonymously and both Parker and writer/director, Michael Patrick King, chose one of Malkin's designs to be the "ever important ring" in the movie. His unique ring was chosen above twenty other leading name jewelry designers.
Malkin worked in collaboration with Sarah Jessica Parker and world-renown Costume Designer, Patricia Field, on the final design: the 5 carat black diamond ring set in 18 karat white gold surrounded by 78 round natural white pave diamonds equaling 0.40 carats.  The Itay Malkin ring is the only piece of jewelry that has been held to secrecy due to its importance in the plot.  It will truly be debuted for the first time on the big screen. 
"It was an honor to have my design chosen for such an emotionally important scene," says Itay Malkin.
The fashion in SATC2 sets global trends, and for "Carrie-inspired" women around the world, the ring is quickly becoming a must-have.  Itay Malkin will identically produce the ring in a limited edition series retailing at $10,000 each stamped with the limited edition serial number and certificate.
For more information on Itay Malkin and the Sex and the City 2 ring, feel free to contact PatriciaField.com at 212.966-4066 or email to : rachel@patriciafield.com