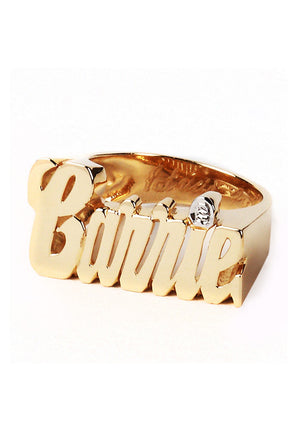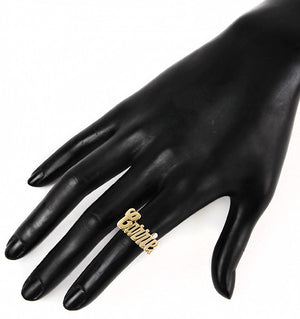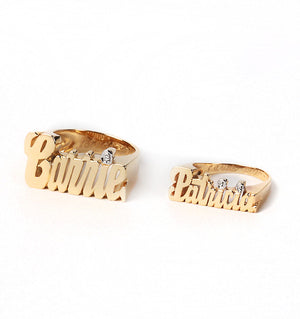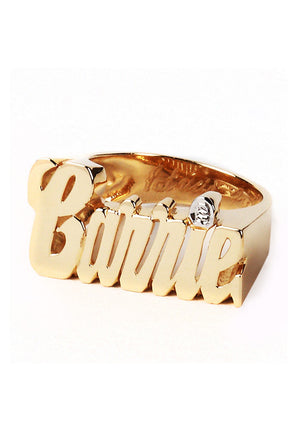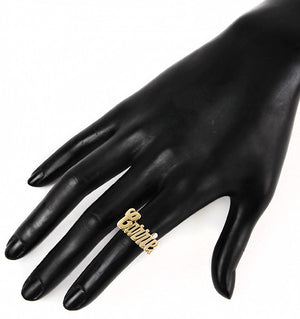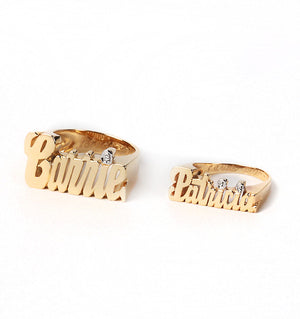 On Sale
Custom Nameplate Ring 14K Gold
OR 4 interest-free installments

 of $42.50 - $125.00 by  

 
Custom-made personalized nameplate ring. Inspired by the nameplate necklace as seen on Sarah Jessica Parker in Sex and the City.
Capital letters measure approximately 3/4" high. Please specify your ring size.

Please note, because this item is custom made we cannot offer returns or exchanges.

PLEASE NOTE:
*You will be prompted to provided exact lettering desired in the 'Customization Field' during checkout.

**To make additional changes, such as additional diamonds, please contact us michael@patriciafield.com