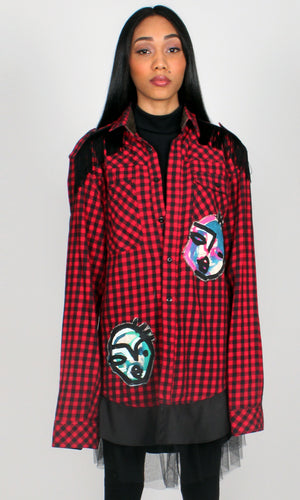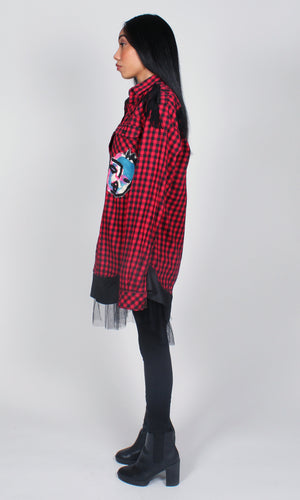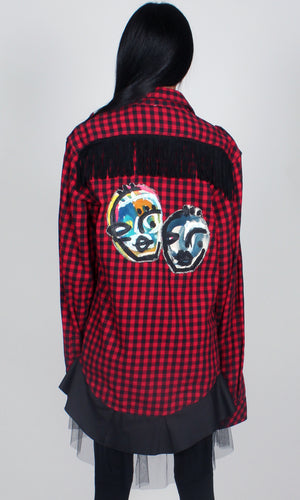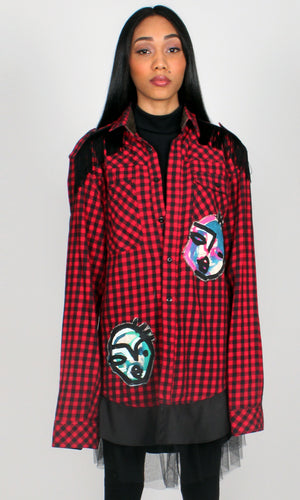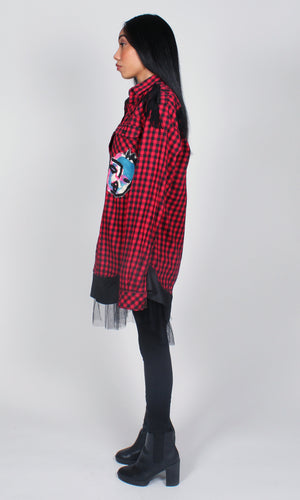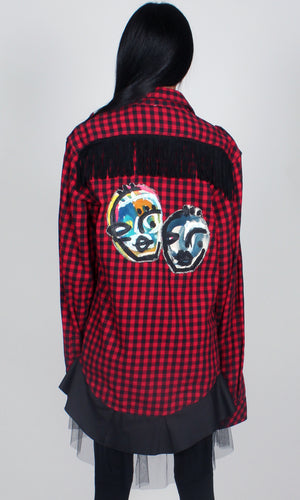 On Sale
Plaid Shirt Dress with Faces
OR 4 interest-free installments of $75.00

 

USD by  
Custom made dress by Lara Padilla with hand painted sewn patches. black fringe detail and tulle at hem.
Size: Women's Medium.
Two asymmetrical breast pockets. Buttons up the front.
Care: Hand wash cold, gentle, inside out. Hang to dry. Do not dry clean. Do not iron.
One of a kind. Cannot be reproduced.