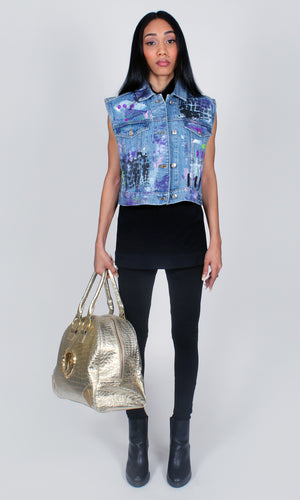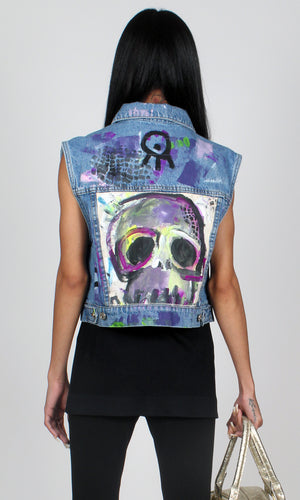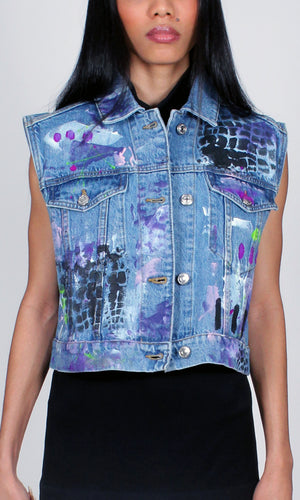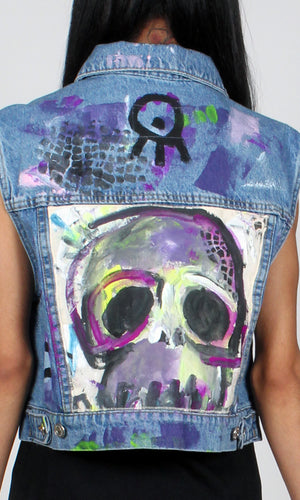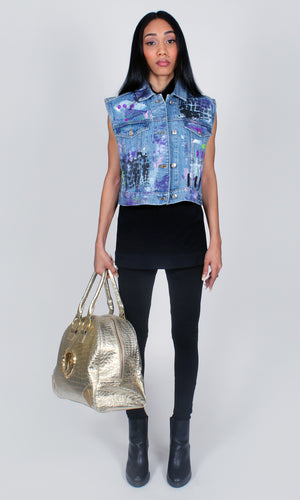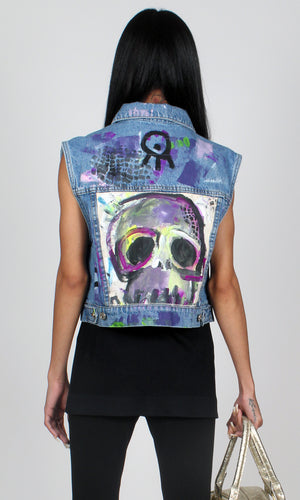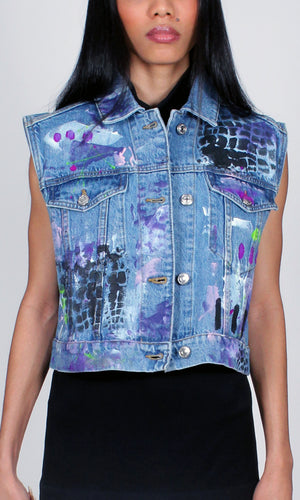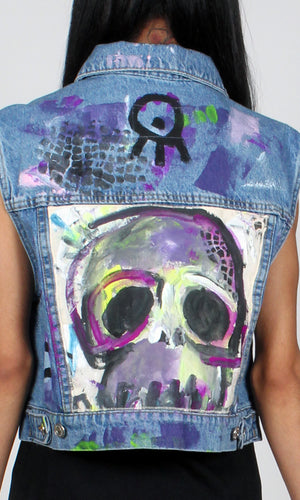 On Sale
Skull Denim Vest
Denim vest, hand painted by Lara Padilla. Large skull painting on back panel.
Size: Medium. Cropped length. Two front breast pockets. Buttons up the front.
Care: Hand wash cold, gentle, inside out. Hang to dry. Do not dry clean. Do not bleach. Steam out wrinkles. Do not iron.
One of a kind. Cannot be reproduced.