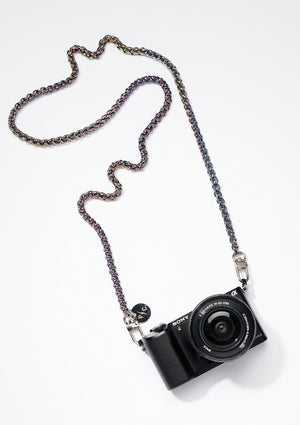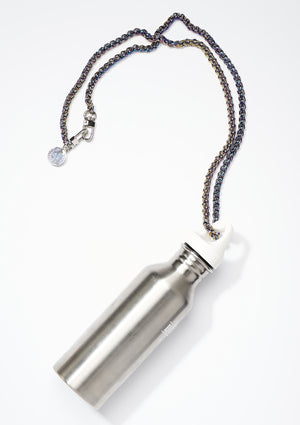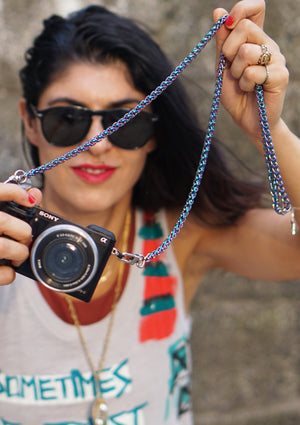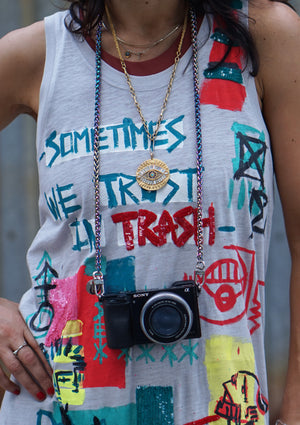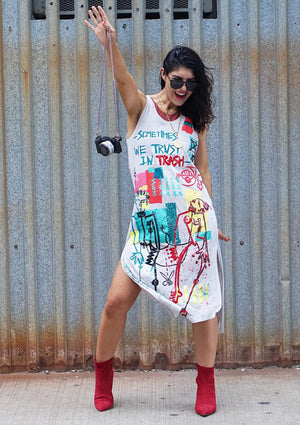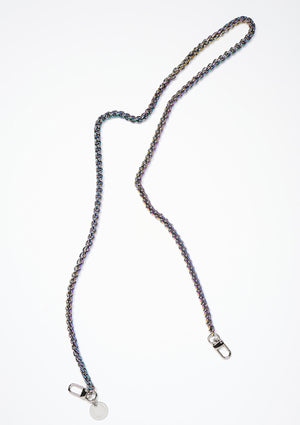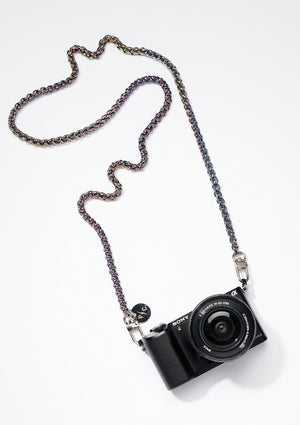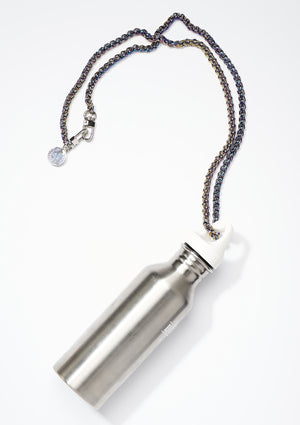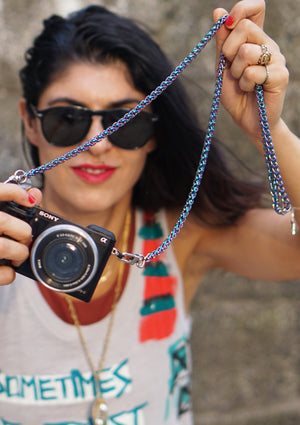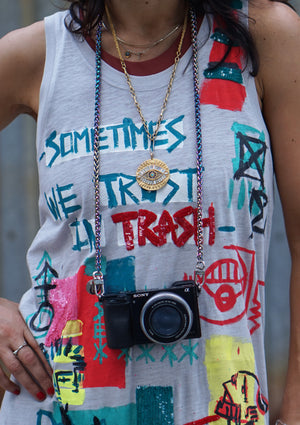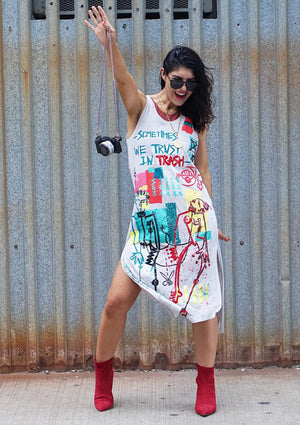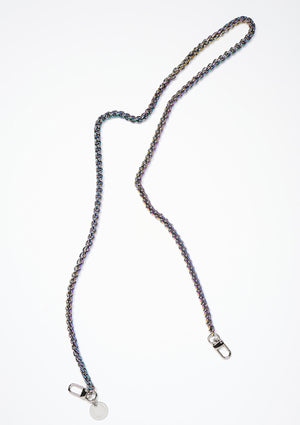 On Sale
Multicolor Alexa Face Mask Chain - Mermaid
OR 4 interest-free installments

 of $9.00 USD by  
Note: Due to high demand, fulfillment times are slightly longer than expected. Please allow 7-10 business days for delivery.
You're not boring, why should your camera strap be? 

The Lara chain can also be worn as a face chain, necklace, camera strap, bag chain, water bottle and flip flop holder, belt or lanyard strap. Customize with charms to make this style your own. 
As a camera strap it is ideal for small to mirrorless styles and camera's that connect with a split rings and are under 3 lbs. For specific questions on if this strap will work with your camera, please email us at barbie@patriciafield.com
Details: 

Colored chain strap with silver hardware
Dimensions: 0.75cm x 99cm
Imported
Colors available: Mermaid Multi-color strap
Charms are not included with this strap and merely included to offer inspiration. For Charm requests email us at hello@prettyconnected.com.
Note: This is a slightly thinner chain then the Lara Strap